At Contrax we pride ourselves on being a little different from your average contractor. We work in a partnership model with head contractors, clients and landscape architects to deliver their vision through a seamless construction process.
Our specialist knowledge equips us to solve concrete construction challenges and, because of our size, we also offer supporting siteworks. This means that clients can rely on us to deliver our projects in full, on time and within budget. At Contrax, our business structure, systems and processes have been designed to remove risk, increase control and add efficiencies. And, because we can't be accountable for things outside our control, our team self-delivers 98% of its hard landscaping construction services.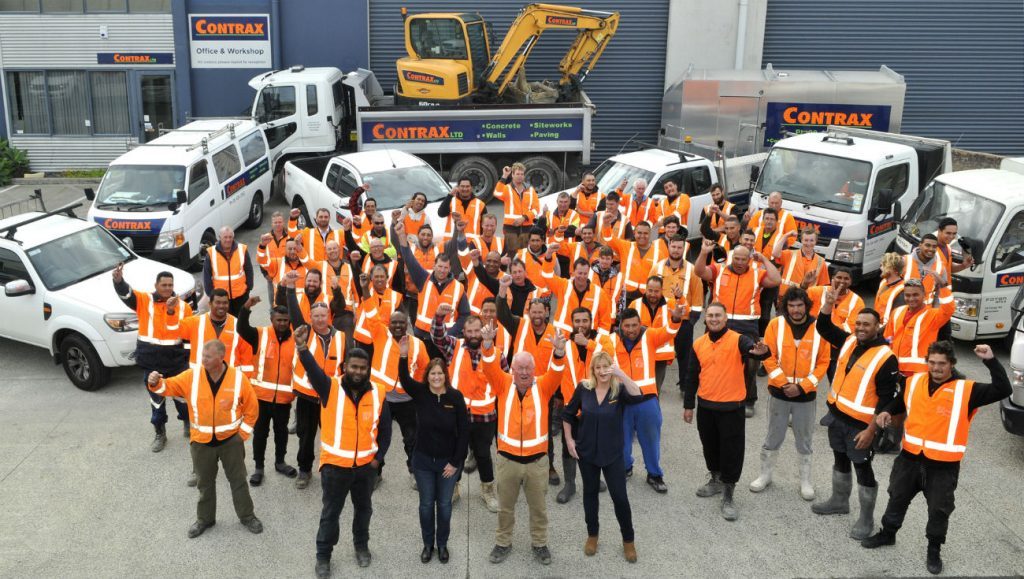 The skilled labour company
We understand that we're only as good as our people on-site, so we have invested in building a large team of highly skilled tradespeople: concreters, pavers, carpenters, drain layers, machine operators and civil construction experts – supported by professional engineers, project managers and site supervisors.
We are an agile, fluid company with the ability to reallocate people and resources quickly and easily.  Our committed, skilled workforce gives us both scale and flex, so you can count on us to meet our contractual obligations.