Contrax provides high-quality decorative concrete in wide range of surface finishes.  Exposed aggregate, acid washed surface treatment and sand-blasted finishes are all part of our service offering.  we work with landscape and urban architects, consultants and tier-one contractors to deliver high-profile streetscape projects, incorporating a wide range of decorative concrete features that demand bespoke construction methods and techniques.
Our team includes experts in concrete laying and our innovative problem solving approach holds Contrax in good stead throughout the industry.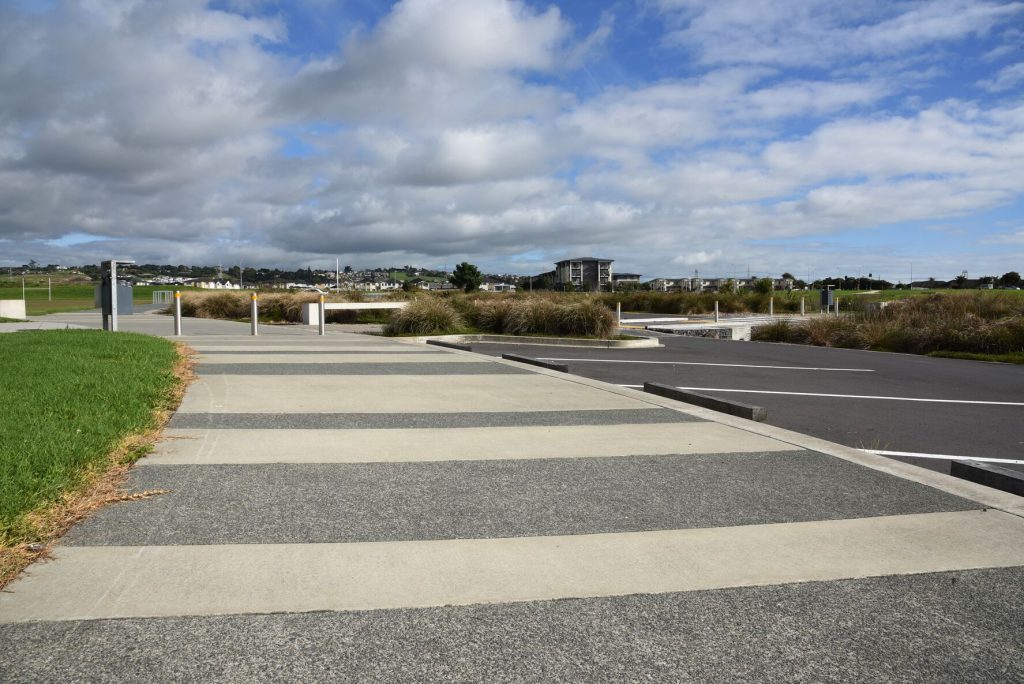 Exposed aggregate finishes use mineral materials such as sand or small stones in concrete mixtures to provide remarkable effects on concrete walkways, decks, and plaza surfaces.  A wide range of decorative aggregate is available, providing an almost unlimited choice of texture and colour.  Whether you choose to see or mix aggregate into the concrete or use a topping slab to create the exposed aggregate finish, the results are stunning.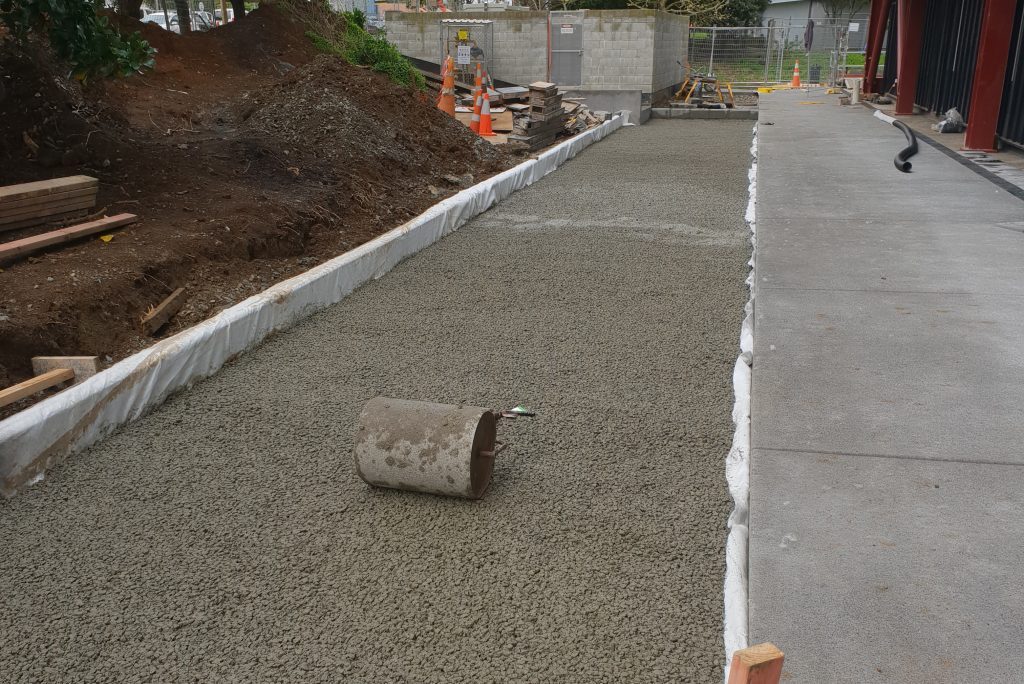 Porous/Permeable Concrete
Permeable paving systems can be used to allow movement of stormwater through the hard surface, reducing runoff, trapping suspended solids and filtering pollutants from the water.  No fines permeable concrete allows a more sustainable alternative to standard concrete surfaces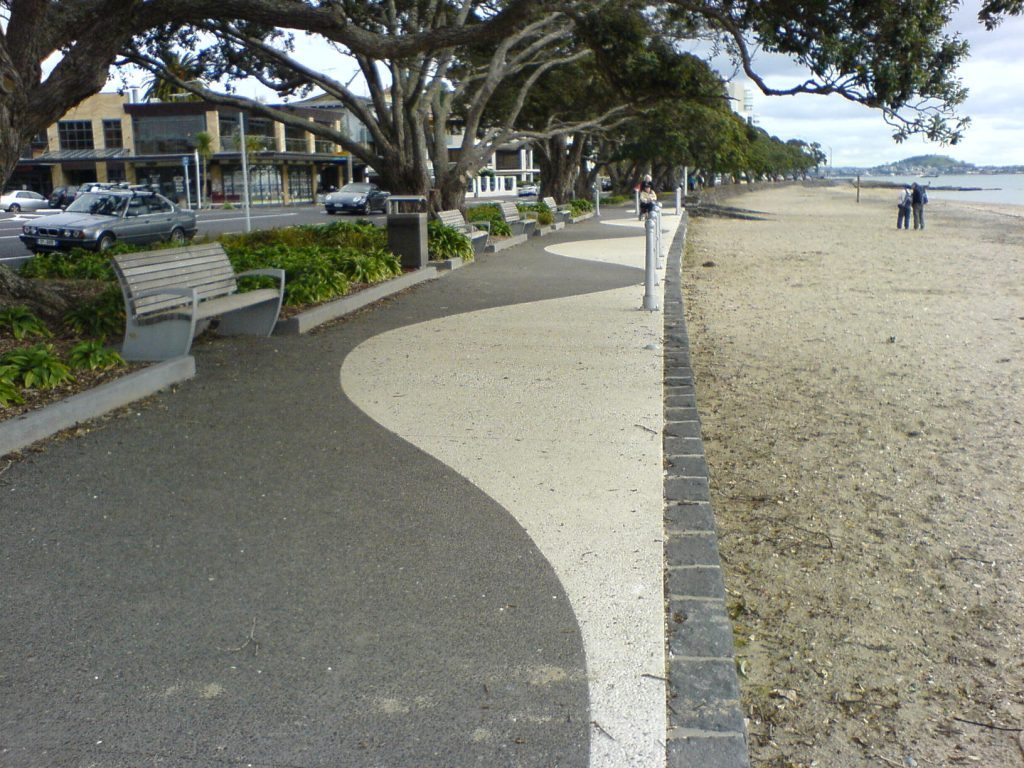 Coloured Concrete Systems
Contrax can apply a wide range of architectural concrete pigments to concrete surfaces, either integrally mixed or hand-applied with brushes, trowels and sprays.
Stamped concrete offers a practical, durable finish for floors, plazas and pavements in high-traffic commercial and urban settings.  It is easy to maintain, attractive and hard-wearing enough to withstand heavy foot and vehicle use.  Stamped concrete is highly adaptable and can be given slip-proof textures and finishes to avoid injuries to customers and pedestrians.
Broom and trowel finishes provide a range of practical and decorative effects.  Broom finishes create an attractive, skid-resistant surface for paths and walkways.  Textured trowel finishes can be used to create a decorative pattern in the concrete through the application of different trowels and pressures.